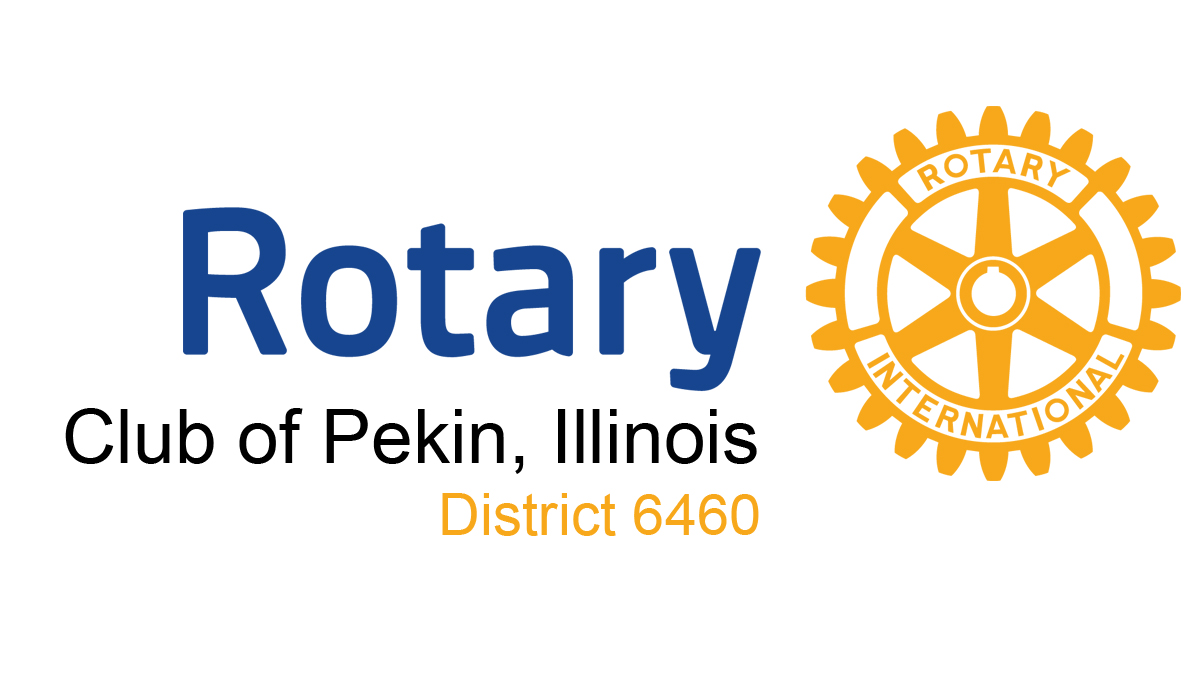 Program Chairman 2018 Sign-Up
Please pick the date you'd like to have for your program. We need all members to choose their date(s) asap!
Learn More
2018 Annual Dinner and Silent Auction - Wednesday, June 27
Silent Auction Items:
Beer sampler with cooler
3 month fitness pass to Parkside Athletics
1 round free golf at Parkview or Lick Creek Course
2 duck decoys
4 bacon wrapped turkey filets from Beecham's Market
Crystal decanter and 4 rocks glasses (all with Rotary emblem)
2 PCHS all-sports passes and 1 parking pass
Basket of booze
1 quarter sheet customized sheet cake donated by Corrs Bakery Manito
Table decorations
Health coaching by Mary Ardapple Dierker of Coreview Coach
2 peanut butter pies
Upcoming Speakers
Wednesdays at Noon - Avanti's Dome, 3401 Griffin Avenue, Pekin
Each Wednesday a Pekin Rotarian is selected to sponsor a guest speaker of their choosing. Guest speakers can include local businessmen, politicians, educators, and more.