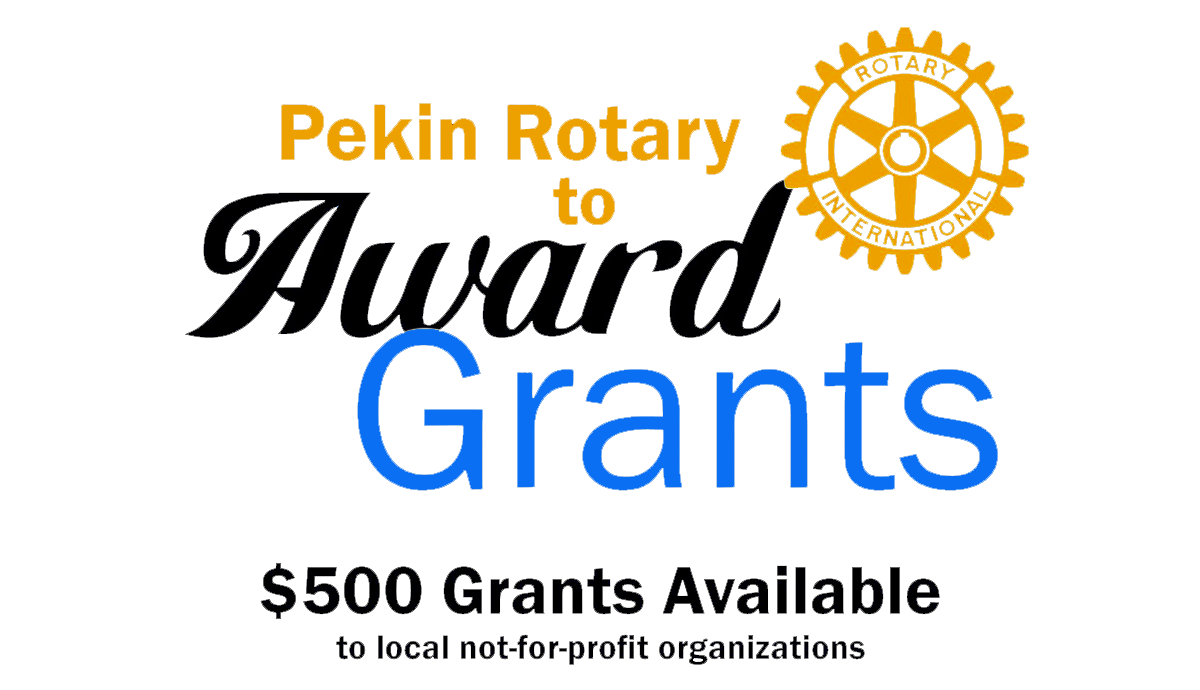 "Rotary Club of Pekin is happy to announce that we are now accepting grant requests for 2019 funding."
2019 Grants &
Charitable Funding
Pekin Rotary Cares
The Rotary Club of Pekin will again award grants to not-for-profit organizations serving the good of our community. The grants are the distribution of profits earned from the annual Rotary Grill at the Pekin Marigold Festival.
Interested parties / organizations can apply for a grant of up to $500.
Completed applications can be mailed to:
Pekin Rotary
531 Court Street
Pekin, IL 61554

For more information, contact Matt Deverman at matt@deverman.com.
Download Request Form