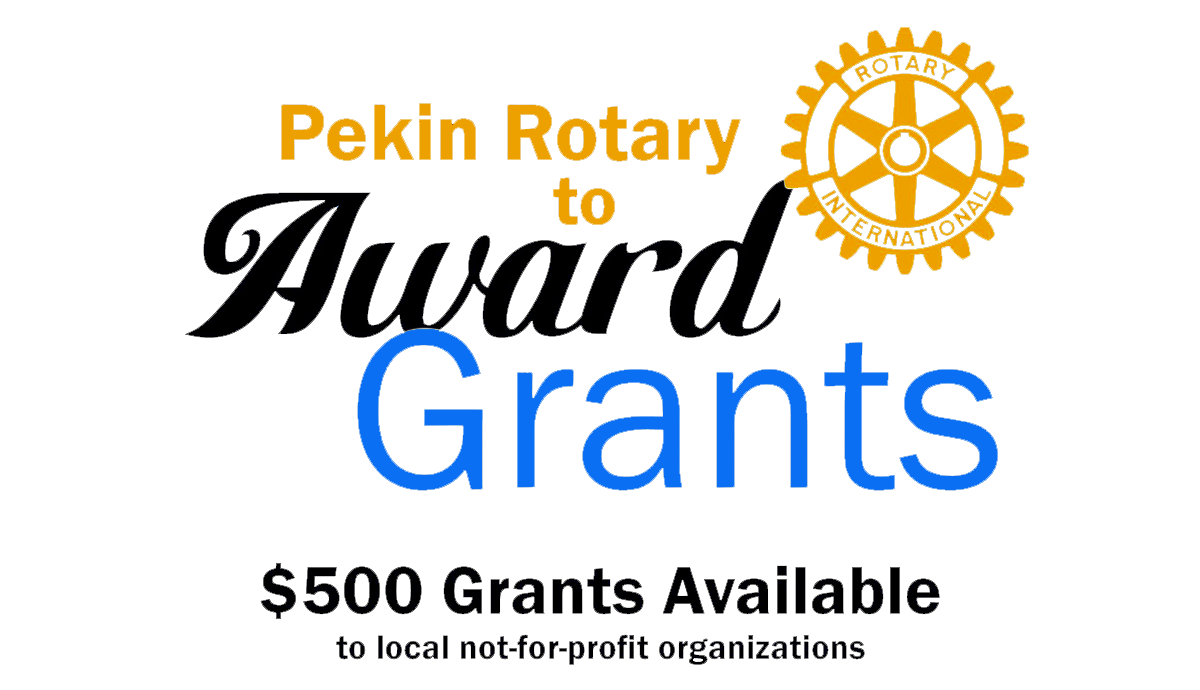 "Thank you for those who have submitted grant requests to Pekin Rotary Club for 2019 funding. We have reached the deadline and are no longer accepting new funding requests at this time."
2019 Grants &
Charitable Funding
Pekin Rotary Cares
The Rotary Club of Pekin will again award grants to not-for-profit organizations serving the good of our community. The grants are the distribution of profits earned from the annual Rotary Grill at the Pekin Marigold Festival.
Interested parties / organizations can apply for a grant of up to $500.
For more information, contact Matt Deverman at matt@deverman.com.